There are several reasons to buy property in Jamaica.
Curtis Martin, Managing Director of JN Bank, disclosed earlier this year that the Jamaican Diaspora contributed about US$512 million in mortgages in 2017.
This statistic was based on information gathered from the Caribbean Policy Research Institute. It highlights the fact that members of the Diaspora are willing to buy property in Jamaica.
But, is that a good enough reason for you to do the same?
Donovan Reid, President of the Realtors' Association of Jamaica, said that "the Jamaican real estate market remains stable as demand has kept pace with pre-COVID levels, explaining that demand is strongest for mid to lower income properties, which are those selling below $50 million."
So, Jamaica's real estate market has remained stable despite COVID and there are affordable housing options.
But, your decision to buy a property in Jamaica as a foreigner will largely depend on the answers to these questions:
Is the country investor-friendly?
Is the country's economy and political climate stable?
Is it easy to buy real estate in that country?
Can I get my money out of the country when I want to?
Are the returns worth the risk of investing overseas?
In fact, there are eight things you should consider when buying property in Jamaica as a foreigner.
Despite these eight considerations, here are seven attractive reasons to invest in Jamaican real estate.
7 Attractive Reasons To Buy A Property in Jamaica As A Foreigner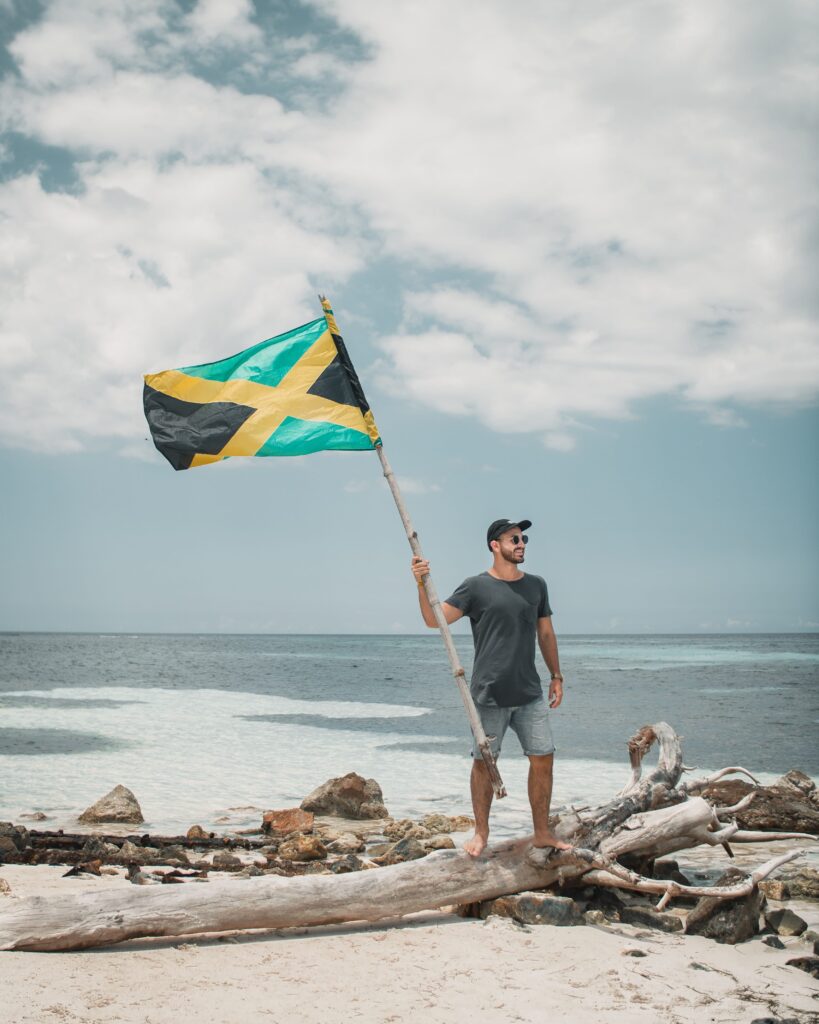 1. Location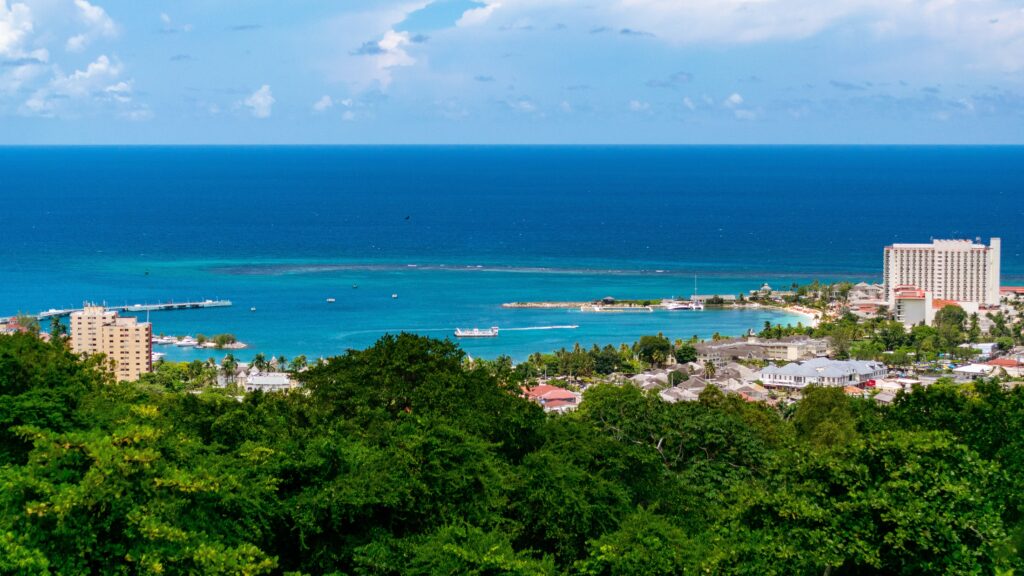 Jamaica is the third largest Caribbean island and is the largest English-speaking island in the Caribbean Sea. It is strategically positioned and, therefore, attracts numerous investors in the tourism, logistics, financial services, construction, and business process outsourcing industries. Therefore, there are many opportunities to invest in residential, commercial, or industrial real estate deals.
2. The Government Supports Economic Growth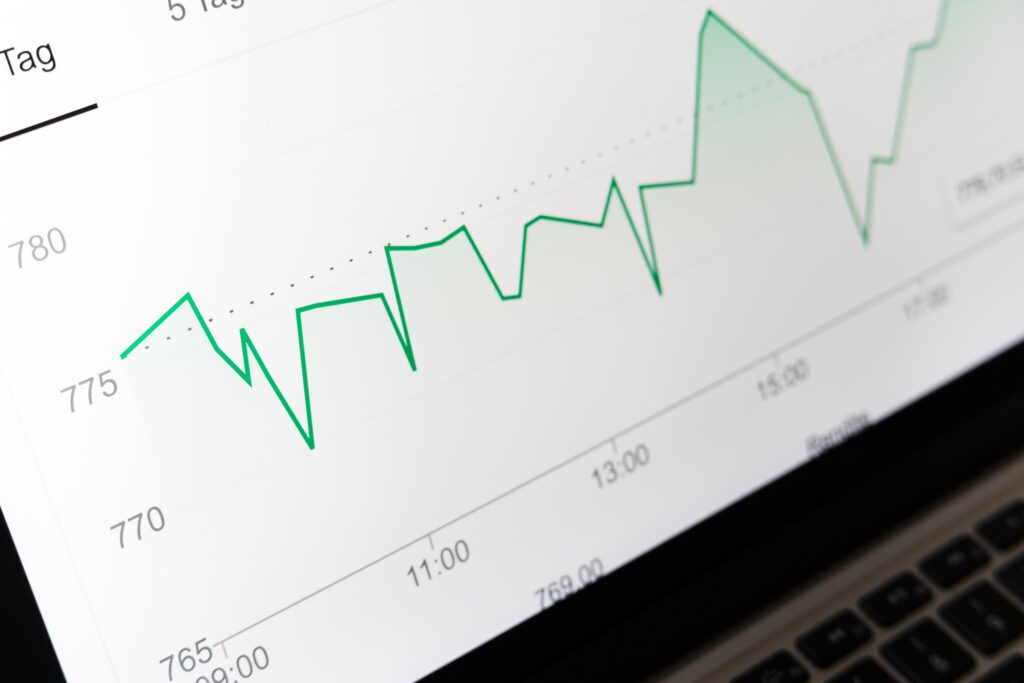 The government continues to implement initiatives and policies to:
Stabilise the economy
Reduce the country's reliance on international public debt
Improve consumer confidence
Reduce public sector inefficiencies
Streamline taxes
Foster national infrastructure development
The intention is to drive sustainable development that would create opportunities for local and overseas investors to invest in Jamaica.
The government reduced the transfer tax due on the purchase or sale of real estate from 5% to 2% of the value of the property and reduced stamp duty from 4% of the property value to a flat fee in April 2019.
There are public sector agencies, such as the National Housing Trust (NHT) and the Housing Agency of Jamaica (HAJ), whose responsibility is to develop affordable housing for eligible purchasers.
The NHT also provides mortgages to first time homeowners at very attractive rates, and partners with private sector banks to make getting a mortgage easier through their joint financing mortgage programme.
Eligible borrowers can access NHT funds through the private mortgage lenders. So, you don't need to make a separate application at the NHT.
The government has also invested capital in major infrastructure projects to improve the road network across the island. One such ongoing project is the network of toll roads that significantly shorten travel times from one end of the island to the other.
These toll roads have made communities outside of the capital attractive areas to live in which has in turn encouraged many real estate developers to undertake projects in these areas.
Popular areas for real estate development are:
Runaway Bay
Falmouth
Mandeville
Portmore
Old Harbour
Inverness (near Longville Park)
May Pen
Buff Bay
Oracabessa
3. Jamaica's Financial Sector Is Stable And Effectively Regulated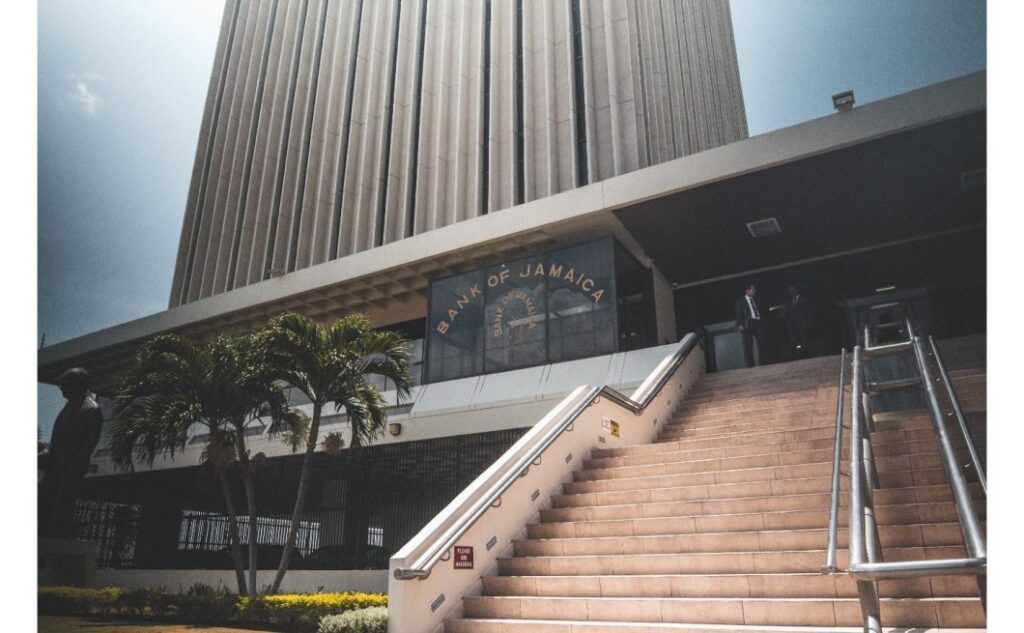 Foreigners can get mortgages from local banks to buy property in Jamaica. The more frequently traded currencies are the United States and Canadian dollar and the United Kingdom pound sterling. The list of registered financial institutions can be found at the Bank of Jamaica's website along with information about Jamaica's monetary and fiscal policies and regulations.
Investors can easily get their money out of the country through registered financial institutions and remittance companies. Jamaica's financial regulatory system is robust and aligned with international standards.
The main goal is to promote investment and deter corruption. The Financial Services Commission (FSC) and the Bank of Jamaica (BOJ), which is the country's central bank, regulate the activities of the financial sector.
4. Properties Are Affordable And In High Demand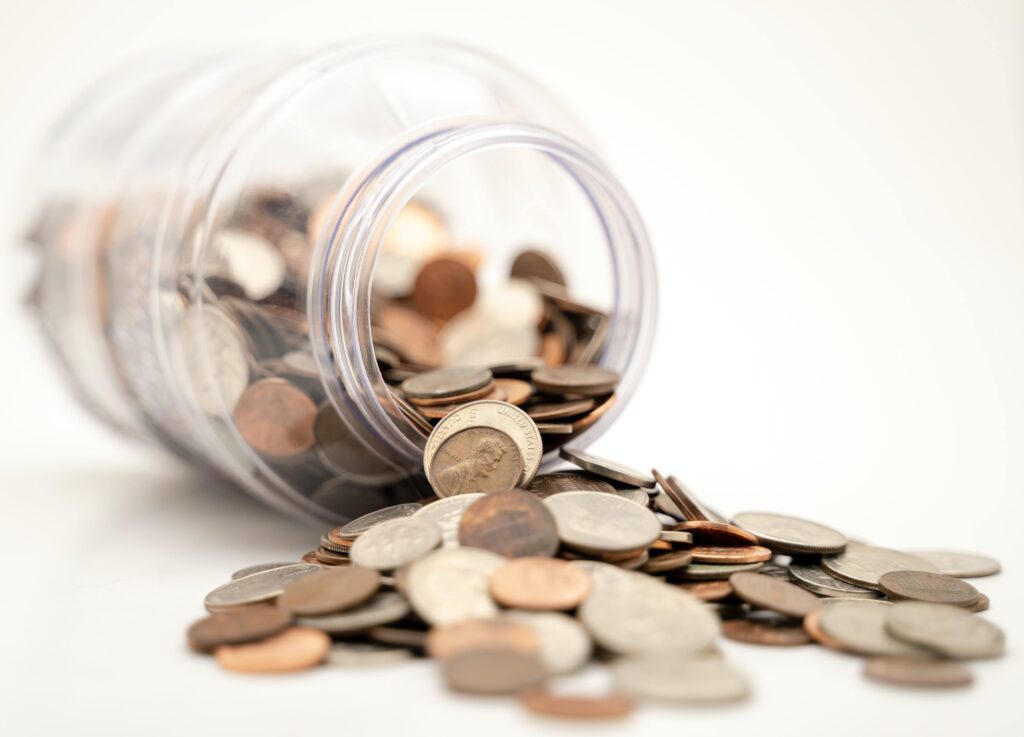 Your foreign currency can buy a lot in Jamaica because the Jamaican dollar is weaker in value compared with the popular foreign currencies. There is a high demand for housing in Jamaica and this means that investment grade residential properties in sought-after neighbourhoods will have steady annual appreciation that averages 2% to 3% in value.
5. Rental Properties Yield Competitive Rates Of Return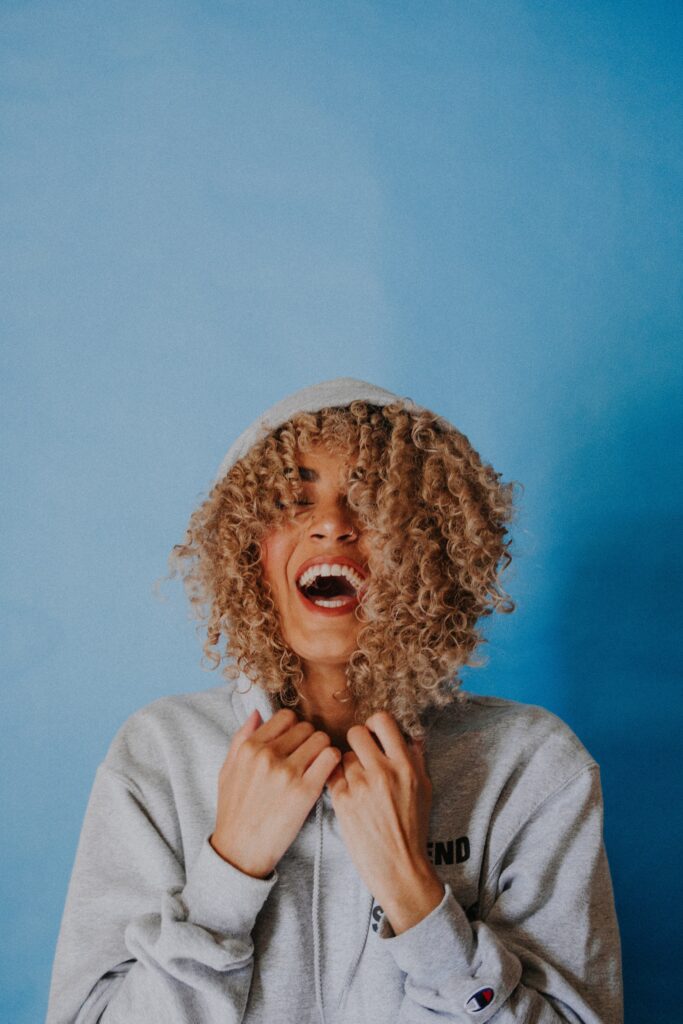 Good investment properties in Jamaica held for rental income typically produce good risk adjusted rates of return when managed and maintained properly. In most cases, they generate much higher returns than comparable properties in developed countries and these returns are higher than the local rate of inflation.
Rental yield or rate of return on an investment is a good quantitative measure of determining whether a property is a good investment. This is simply the difference between the annual rental income and the annual operating costs (not including debt repayment) as a percentage of the purchase price of the property.
Property prices are typically high in developed markets, especially in metropolitan cities and other urban areas. Generally speaking, high property prices will lower rental yields, which average about 2% in most major international cities like New York, Dubai, Melbourne, Sydney, Toronto, and London.
A 3% annual rate of return on rent would be considered very lucrative. In Jamaica, given the affordable housing prices and high demand, investors can find deals with average annual rental yields of 6% to 7% as well as steady appreciation over time.
6. Low Property Taxes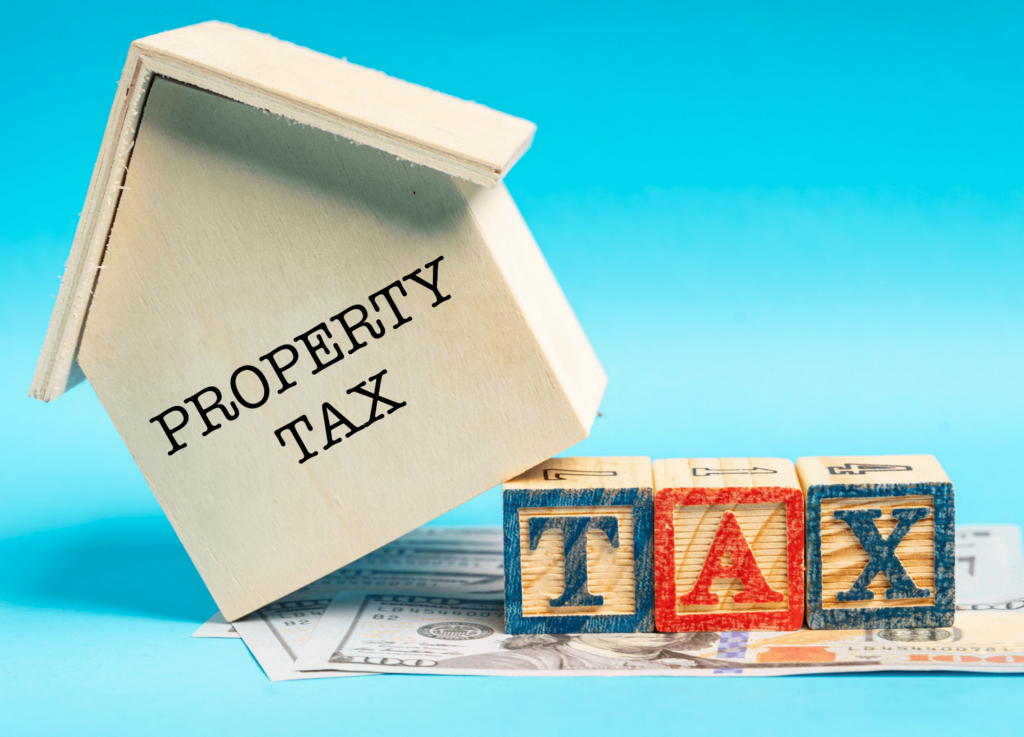 Jamaica's property tax rates, which are less than 1% of the tax-assessed value, coupled with the recent reduction in transaction costs, make investing in real estate in Jamaica very attractive. Taxes related to real estate transactions will influence investment decisions.
For homeowners, these taxes will affect their ability to afford a primary residence and determine whether they can keep it in the long term. The higher the transaction costs for the seller, the higher the price.
If the property is to be used to generate income then relatively low property taxes would improve the property's annual net cash flow. All other factors considered, this would have a positive corresponding effect on the market value of the property.
Generally speaking, the property taxes in any particular neighbourhood is an indication of demand, although there are other factors such as the socio-economic condition of the neighbourhood, the quality and condition of the property, and the use of the property.
7. Lower Cost Of Living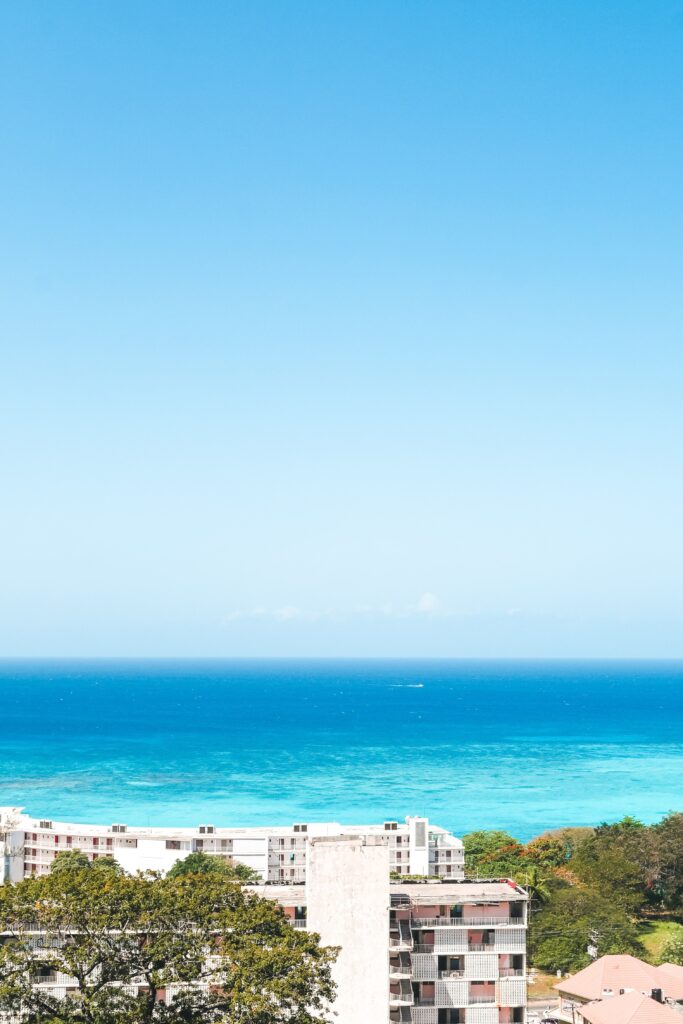 The cost of living in Jamaica is about 30% lower than living in most parts of the United States, Canada, or United Kingdom. Therefore, Jamaica is a more affordable place to retire.
A single person could live comfortably on US$1,500 per month and a family of four on US$3,000 per month in Jamaica.
It's also relatively easy to set up a business in Jamaica. You can visit the Companies Office of Jamaica website for more details on business registration in Jamaica.
Final Words
Your decision to buy a property in Jamaica provides a good opportunity for you to diversify your portfolio and plan for retirement. The real estate sector in Jamaica has experienced steady growth because of consistent demand for housing, a skilled workforce, effective banking regulations, and public sector reform intended to promote investment in the real estate sector.
These initiatives and national infrastructure projects have made it easier to buy and sell properties, opened up other areas in the country outside of the capital for development and investment in real estate, and increased the accessibility and affordability of mortgages whilst maintaining the integrity of the country's financial sector.
The real estate market in Jamaica is diverse as there are opportunities to invest in residential, commercial, and industrial deals. You can benefit from attractive capital gains as the property appreciates in value over time and steady cash flow from rental income.
What questions do you have about buying property in Jamaica? Let us know in the comments.