Airbnbs are some of the most talked-about real estate investments in Jamaica.
Devon Young, a real estate developer who was interviewed by the Jamaica Gleaner in 2018, said that "over 90 percent of the interest in his new development, The Hamptons, was driven by prospective short-term rental business through Airbnb."
Many Jamaicans interested in real estate investment believe in short-term rentals, such as Airbnb properties.
This interest seems to be directly related to how important tourism is to our economy.
Tourists want inexpensive places to stay so they can enjoy Jamaica.
So, investing in an Airbnb is a no-brainer, right?
It seems that way on the surface. Buy a property, fix it up, list it on Airbnb, and get a steady stream of guests.
Easy as 1-2-3.
But, is owning an Airbnb in Jamaica really worth it? Is there more to short-term rentals than what we see on the surface?
We spoke with two former Airbnb owners who shared their first-hand experiences.
Meet Deranjay Simpson and Melecia Bromley.
Deranjay owned an Airbnb property in Ocho Rios for two years. Melecia owned an Airbnb property in Kingston for four years.
They explained the following nuggets of wisdom about Airbnb properties:
The costs
Management
Highs and lows
Exit strategy
We've also added some tips based on our experience as real estate developers in Jamaica.
Key Takeaways
Location plays a major role in the success of your Airbnb property.
Short-term rentals, like an Airbnb property, consume time and resources. You'll need a plan to manage this.
A large investment may be required to get your Airbnb to look the way it should for your ideal guests.
Choose the right business model based on your unique circumstances.
An exit strategy can help you effectively transition into other real estate investments.
You have to create a memorable experience for guests to get great reviews and repeat bookings.
Someone must be available to handle the needs of a guest as quickly as possible.
Which Short-Term Rental Business Model Is Right For You?
Manage Short-Term Rental Properties For Owners
You could operate and manage short-term rental properties for owners if you're just starting out. Offering this type of service is less risky. But, it isn't as profitable because you don't own the property.
This approach requires knowledge about what it takes to operate short-term rentals. You also have to convince owners you're the right person for the job.
Confirm that the property can be used as a short-term rental, especially if it's in a gated community. Other residents may have stipulations and the owner may be required to pay a recurring or one-time fee to the Strata.
You will be hired to operate the property on behalf of the owner. The owner will typically pay you a percentage of the revenue, say 15% to 25%. Your responsibilities could include:
Supervising cleaners, housekeepers, chefs, gardeners,
Arranging transportation and security
Restocking the kitchen and cleaning and bathroom supplies
Arranging entertainment
Handling customer queries and complaints
Dealing with claims such as stolen or lost items
Getting bookings
Maintaining the furniture, appliances, and equipment such as pumps, air conditioners, water tanks, and pool equipment
Dealing with repairs
Rent Properties With Permission To Operate Them As Short-Term Rentals
This model is easy to set up and does not require you to have cash to buy a property. It's also the least expensive way to test whether this business will work in the neighbourhood you have selected.
Run the numbers before you dive in though. You want to ensure that there is money left over after all your monthly operating expenses and rent are covered.
I recommend that your lease with the owner not exceed one year. If it works, you can easily add more properties to your portfolio.
Word of caution though, ensure that you have enough money in reserve to cover the rent as this business is susceptible to major risks such as:
Too few bookings
Poor reviews resulting in cancellations
Pricing competition from other hosts
Protests from neighbouring property owners
Bad guests who damage the property
Changing regulations that may prevent you from operating your AirBnb or require you to pay licensing fees*
* New laws were created in 2019 to govern owning an Airbnb in Jamaica.
Own and Operate Your Own Short-Term Rental Properties
This business model is very risky and requires a lot more capital because you're also buying the properties. You could find partners for your business to reduce the risk and share in the set-up costs.
You will need 20% to 25% of the purchase price as a down payment for these investment properties if you're not making a cash purchase. This means that you have the added pressure of ensuring that you earn enough to also cover the mortgage payments, even during those months when you have little to no revenue.
Short-term rentals aren't passive income. Sure, you could potentially earn more money than a long-term rental. But, a lot of work is required as you'll realize while reading Deranjay and Melecia's stories.
The responsibilities that rest on your shoulders include:
Finding the right property that suits your business model
Creating the right marketing plan
Setting up the property
Setting up a system to get bookings
Maintaining and operating the property
Screening the guests
Collecting payments
Dealing with other stakeholders and business partners
Generally running the business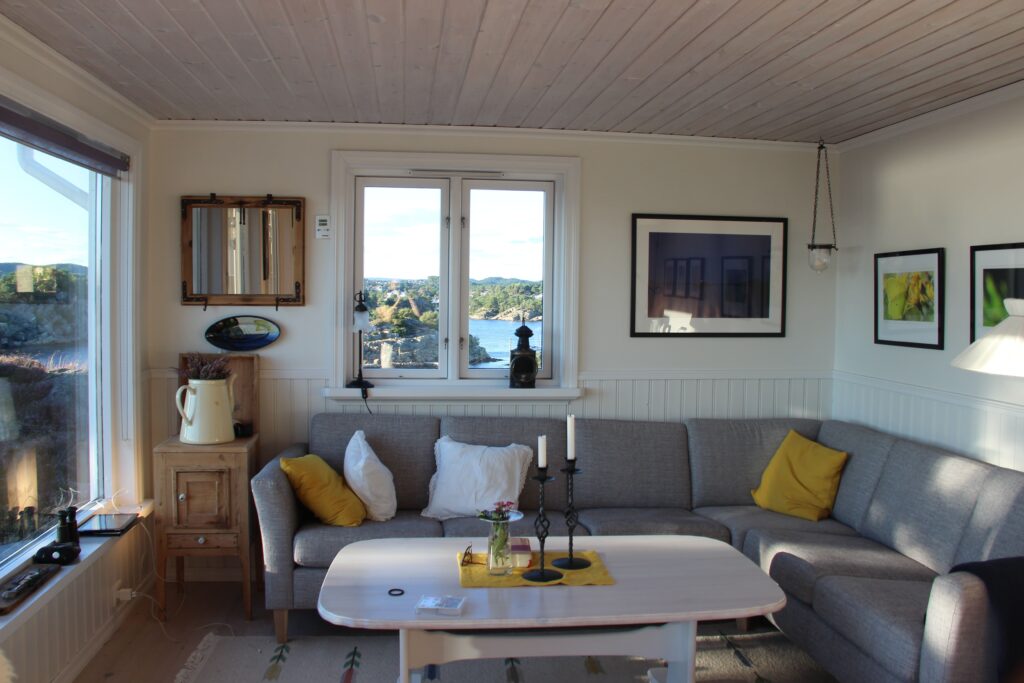 How Much Does It Cost To Start An Airbnb in Jamaica?
An Airbnb property can have high startup costs if you don't find a property that's already ready to go. Deranjay explained that there are times when Airbnb properties are up for sale. Grab these deals if you're lucky enough to find them.
If you stumble upon a deal like this, you won't have the headache of everything required to set up an Airbnb. You may just have to add a few accent pieces to your taste and do some minor maintenance work.
Also, the owners may be willing to sell the furniture that came with the property to you. Furniture is often one of the largest expenses when setting up an Airbnb. Deranjay mentioned having friends who purchased apartments and spent between J$1 and J$2 million furnishing them and getting them ready for short-term rental.
Some other costs you may have to consider include:
Mortgage
Property management
Property maintenance
Strata fees if you live in a gated community or apartment complex
Are you thinking about buying a house or apartment for short-term rental? You may want to read How Much Does It Cost To Buy A House In Jamaica?
Best Places To Own An Airbnb In Jamaica
The location of your Airbnb plays a major role in its success. Your Airbnb doesn't need to be in a tourist area for you to attract guests. Melecia, for instance, owned a successful Airbnb in Kingston.
Deranjay explains in this clip how you can identify the best places to own an Airbnb in Jamaica.
The best places to own an Airbnb in Jamaica depend on:
Your ideal clientele
The property to which you have access
Safety of the area
Proximity to major towns and cities
Keep these factors in mind when you're choosing an Airbnb in Jamaica for investment. Remember, your Airbnb must represent your clientele if you want to attract the right guests.
Tips For Marketing Your Airbnb in Jamaica
Airbnb guests won't know about your listing unless you promote it. Deranjay recommended two strategies for marketing an Airbnb in Jamaica.
Use Online Platforms
Airbnb properties are part of the short-term rental industry. You aren't restricted to promoting your listing on Airbnb. Think about all the places people go to book vacation rentals and try to list your property there.
But, there's a catch. Some of these online platforms don't offer the financial security you desire. Some of them allow guests to pay upon arrival or require you to find a way to collect the money yourself.
Collecting the money on arrival means that the guest can choose to no longer book the property. That leaves you with an empty booking that could have gone to someone else. You don't want that.
So, do your research.
Partner With Travel Agents
Travel agents are already finding vacation spots for their clients. Partnering with travel agents in your area gives your property more visibility. It also increases the chances of it being booked since the travellers would already trust the travel agent's judgement.
The Pitfalls Of Owning An Airbnb in Jamaica
Deranjay and Melecia decided to move away from Airbnb property ownership for different reasons.
Melecia's Story
Melecia's story was particularly interesting. She had just moved back to Jamaica from London in the year she and her husband decided to invest in an Airbnb property.
Aside from the potential financial benefits, Melecia was inspired to become an Airbnb host because she was yearning for the international connection. She wanted to meet people from all over the world and help them have a great time in her home country.
The Airbnb property also provided a happy medium between her and her husband's risk appetites. Melecia is risk averse while her husband is more willing to take risks.
Things were going well for the first few years. Her guests loved the property, but they were particularly enamored by her vibrant personality. She enhanced the experience for them.
But, things started to change when Melecia had her first child. It became increasingly difficult to maintain a presence at the property. Guests needed them to respond to issues as quickly as possible. But, her children also needed her.
She and her husband tried hiring a property manager. That decision didn't work out the way they hoped. Guests loved Melecia's personality so having the property manager actually reduced the property's appeal.
They also grappled with:
Increasing electricity bills
Trying to be accessible hosts while raising two children
Keeping the Airbnb attractive
Deranjay's Story
Deranjay was fortunate enough to find an Airbnb for sale in Ocho Rios. That location was ideal for him because it was only a 45 minutes to 1 hour drive from where he lives. The property was also very close to the town of Ocho Rios. So, it attracted a lot of tourists.
Then COVID-19 hit. Bookings decreased significantly. It was no longer financially feasible for Deranjay to maintain the property.
He also mentioned other pitfalls of owning an Airbnb that have affected people in his circle. These include:
A mixture of good and bad guests. Some guests didn't treat the property well during their stay. So, dealing with the stress of repairs and fixing up after each visit became strenuous.
Seasonality. His bookings depended on tourists coming for vacation. So, bookings were generally low in off-seasons.
Their Exit Strategies
Deranjay and Melecia transitioned their short-term rentals into long-term rentals. Their exit strategies were similar.
Deranjay:
Ensured he could still cover their mortgage costs. Your long-term rental may not be worth a price that would cover your mortgage and also provide some profit. So, this is an important consideration.
Vetted his tenants. It's important to look at the tenants job security.
Figured out what they would do with the furniture in the Airbnb. Some long-term tenants don't want to rent furnished places. So, you either have to find a tenant who does or sell the furniture.
You may have to sell the property if it isn't' financially prudent for you to transition into a long-term rental. Look at all the costs and all possible factors before deciding.
5 Key Steps To Successfully Profit From An Airbnb In Jamaica
Remember that a short-term rental is both a hospitality business and a real estate business. These five steps can help you make it profitable.
1. Do Your Research
Research underserved neighborhoods for possible investment opportunities. Study your competitors to understand what makes their properties stand out and then determine how you will position your properties so that they also appeal to your target market.
Consider the following when determining where to start your business:
Is the location seasonal and how many months will there be little or no revenue?
If you're not comfortable with having too much vacancy, look into corporate rentals in urban centres. But, you may have to settle for charging lower rates.
Is the area in high demand and by who?
Your target market will determine the basic amenities that you would provide. For example, business travellers will need good internet connection and access to dry cleaning services, while family homes may need to have good entertainment packages and well-stocked kitchens.
You can also cater to local vacationers, persons who need medical care and need to stay near to their doctor or hospital, or someone who needs temporary accommodations while their home is undergoing renovation or repairs or has been sold.
How much can I charge and will it cover all of my expenses?
Do some preliminary calculations and prepare a budget to determine how:
Much you would need to charge per night
Many nights per month the property would need to be booked for you to make your desired profit.
Compare this to rates charged by superhosts with similar properties to see if your target price is reasonable. Remember to also account for off-season periods when you may have to charge lower rates.
You may also want to consider investing in conservation features for your property such as:
Solar panels
Air conditioning units that can be switched off remotely
Low flush toilets
and so on.
Melecia mentioned that electricity was the highest energy cost for her Airbnb property. The cost of electricity is expensive in Jamaica.
So, it may be worthwhile to check out affordable energy conservation solutions that could work for your property. A solar powered property, for instance, can prove to be a great long-term investment despite the high upfront costs.
Avoid major projects though when you're just starting out. You don't want to be drowning in debt.
Do you plan to hire staff to help run the property and deal with customer service?
Staffing has to be factored into your operating costs. Also, don't forget about software licenses to manage bookings, automated messages, and even home automations. There's also taxes, cleaning fees, booking charges, and insurance to consider.
The rates for short-term rentals in Jamaica range from US$50 to US$200 per night for basic properties, studio apartments, and three-bedroom houses respectively. Luxury or high-end properties can attract higher rates.
Resist the temptation to compete on price because you won't be in business for long if you use that strategy. Plus, you won't be able to compete with those who are already established in the business and even have five or more properties.
2. Prepare a Business and Marketing Plan
A good marketing plan is only as good as the money you set aside to implement it. Have a plan that isn't reliant on a single booking platform so that you can attract guests from different sources.
Invest in good professional photographs of the property to ensure that it shows well online. Eventually, you could create your own website for direct bookings.
You don't have to do something extravagant to attract guests. Guests are expecting authenticity, courtesy, professionalism, attentiveness, and a clean and secure environment.
Know the type of guests you would like to attract and the type of experience they would like to have. Your job is to provide that experience for them. Avoid guests who could be nuisances to the neighbours and community at large as this will jeopardise the reputation and success of your business.
You should also develop a pricing strategy that will support your marketing plan and help attract your preferred guest. Consider the minimum length of stay and whether this will be different during peak and off peak seasons. Also, think about the rates you can charge for weekend and weekday bookings. The weekend is from Friday to Sunday in this industry.
3. Document Your Systems and Procedures.
Put together the right set of documents for your guests such as basic instructions for using the security system, microwave, pool, air conditioning units or any other electronic equipment.

Prepare simple directions to popular places of interest and even a calendar of events during their stay. You could even let them know about other events taking place in the year to encourage return visits. Guests will also need to know how to contact you if they have any questions.
4. Know the Law Governing Short-Term Rentals For Your Area
You'll need the right set of legal documents because the laws governing short-term stays are different from long-term rentals. It's different if guests are staying longer than one month.
Consult a lawyer and check out whether the area you plan to set up your business requires any licenses or permits. Also, consult an insurance broker to ensure you are properly protected in the event of an accident or if your guest gets injured on your property. This is particularly important if your property has a pool, jacuzzi, or trampoline.
Final Thoughts
Owning an Airbnb in Jamaica can be worth it if you invest wisely. Have discussions with people in the hospitality sector to learn more about the costs of running this type of business.
Factor all possible costs into your pricing strategy for your property. Also, pay attention to the minimum number of bookings you need to have each month for this real estate investment to be profitable.
Go into the short-term rental space with a clear sense of what you're getting into. Be prepared for the risks, costs, and general pitfalls.
Also, be realistic about the amount of time you can spend in the business. Guests will expect you to respond quickly and keep the property in pristine condition.
You may want to outsource some of the maintenance work. Hiring a property manager may also be a viable option if you don't have the time to manage the property yourself.
Owning an Airbnb in Jamaica, when done right, can be another source of income and another useful real estate investment strategy.
But, it requires work, a good business and marketing plan, a realistic budget, and a network of professionals and experts who are there to guide and mentor you on your real estate investing journey.
---
This article on owning an Airbnb in Jamaica is the final piece in our four-part series on how to invest in real estate in Jamaica. Check out the other articles by clicking the links below.
How To Invest In Real Estate In Jamaica (Part 1: Mindset and Financial Goals)
How To Invest In Real Estate In Jamaica (Part 2: Residential Properties)
How To Invest In Real Estate In Jamaica (Part 3: Commercial Properties)