We all envision our dream homes.
The perfect location, paint color, design, real estate investment choices…everything that would make us proud to be first time homeowners in Jamaica.
So, it's not surprising that "the demand for homes costing J$25 million and below have grown strongly in recent years."
It's also not surprising that the National Housing Trust (NHT) disbursed 4.37% more main mortgage loans during the 2018/2019 fiscal year when compared with the 2017/2018 fiscal year.
More young people like you are tapping into the resources they need to build (or buy) a house in Jamaica on a budget.
But, it's important to know the agencies involved in the process of buying a house in Jamaica, especially if you're a first time homeowner.
The two agencies you'll interact most with during the process are the NHT and the parish council.
I'm sharing some tips with you based on over 20 years of experience in the Jamaican real estate industry. This article covers:
What classifies you as a first time homeowner in Jamaica
Tips for getting the most benefits from the NHT
Tips for getting permit approval from your local parish council
Who Is Considered a First Time Homeowner in Jamaica?
A first time homeowner in Jamaica is someone who is purchasing a primary residence for the first time. This is the home in which you'll live and you aren't considering using it as income property in the near future.
Buying a House in Jamaica Using the NHT
The NHT is the first agency you'll consult as a first-time homeowner in Jamaica. You're already making mandatory NHT contributions from your salary each month so why not capitalize on what the NHT offers?
Your NHT loan is not meant to be used for income generating property. It's solely for the purpose of building your first primary residence. So, keep this at the forefront of your mind when you're trying to figure out how to get a house from the NHT.
The truth is that the NHT is an excellent mortgage source for your first home because their loans are the most affordable on the market. You can use your mortgage to purchase land, purchase a home, do home renovations, and/or build your first home. Sure, the mortgage comes with a lot of restrictions but it's a good place to start as a young professional interested in home ownership.
Here are my suggestions if you decide to get a house from the NHT for the first time by accessing your NHT benefits.
Contact a Customer Service Representative
Contact a customer service representative (CSR) at the NHT at least 6 months to a year before you would like to get the loan or start construction to determine whether you qualify, what is required, and how much you can afford. Check their website for further details. Some of the minimum qualifications include being:
Between the ages of 18 and 65 years.
An active contributor to the NHT. You should have been actively contributing for at least two years and don't need to be residing in Jamaica to be a contributor.
The Right Information is Crucial
Get as much information as you can about the qualification process and the documents required. This information will be specific to your needs as an NHT contributor. So, it's best to ask as many questions as possible when speaking with the CSR.
Do a Recap
Go over the process with the CSR to ensure that you understand what you need to do and when. Also, get the officer's contact information in case you have more questions.
Set Aside Enough Time for the Conversation
There may be some wait time if you're doing this consultation face-to-face. So, set aside about two hours. No appointment is needed. If you're calling, know that the call may take about 20-30 minutes. Write down the questions beforehand and check them off as they're answered. Write down any new questions you may have asked and the answers to them. You may need to make follow-up calls for clarification.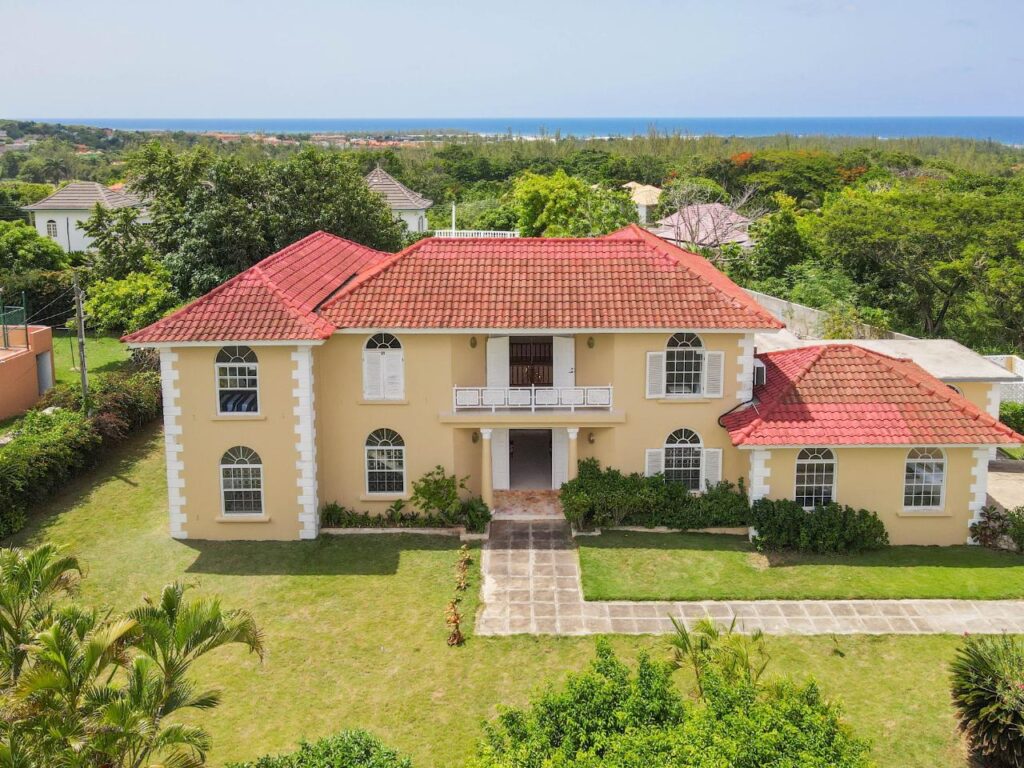 What If You're Building a House in Jamaica?
You can get an NHT mortgage to either build or buy a house as a first time homeowner in Jamaica. If you're building your first home, understand that the design process will take some time. That process includes working on the blueprint, getting it approved, and then working with the contractor to give your home the look you prefer.
It's best to use some time in the early stages to get the design and construction schedule right. You want the process to fit your lifestyle, commitments, and budget. Some important factors to consider include:
Whether your preferred fixtures and finishes are readily available and how much it would cost to install them based on your blueprint
How easy it would be for you to maintain the house and the costs associated with that
Working with the right team. We'll discuss this in another article.
Meet with the NHT building officer before they disburse the funds for the first phase of the project. You want to ensure that the amount being disbursed will be enough for you to build a habitable portion*, especially if the construction cost is greater than the loan amount.
*Habitable portion means a section of the house that you can live in. So, the first portion of your NHT construction loan should be used to complete a space that's at least 500 square feet and has a roof, windows, external door, bathroom facilities, essential plumbing, electrical wiring, and a cooking area.
Tips for Getting Permit Approval from the Parish Council When Buying a House in Jamaica
You only need a permit from your parish council if you're doing construction.
In fact, you should have this permit before applying for an NHT construction loan.
The building permit issued by the parish council is essentially their stamp of approval on what you're planning to construct. It must be acquired if you plan to build, modify, extend, or renovate any structure in the parish. The process of getting a permit usually takes about 8 to 12 weeks.
I've mentioned it here because you may buy a house in Jamaica that's a fixer-upper. For instance, you may consider extending the building or repurposing the rooms. You need a permit from the parish council to do these things.
Here are some tips to make the permit application process as simple as possible.
Consult an Attorney
Consult an attorney about the title before purchasing the land. Your discussion with this attorney will focus on any building restrictions related to the title, such as allowed use of land and the minimum distance allowed for building within lot boundaries. You don't want to be in breach of the title because that can set the construction back significantly! So, follow the attorney's advice.
Also, consult an attorney that understands the process of buying a house in Jamaica. Don't consult your friend who's a criminal lawyer! You need a lawyer who specialises in the legal implications of buying (or building) a house in Jamaica.
Consult the Parish Council
Consult the parish council at least 2 months before you plan to submit your application so that you can get their document submission checklist and fee schedule. The fees depend on the parish in which you're building.
Schedule an Appointment with a Parish Council Representative
Schedule an appointment and take with you a copy of the drawings to calculate the application fee. Ensure that you obtain a quotation and the preferred form of payment in writing. You may wish to engage the services of a third party (architect, draughtsman, or construction manager) with experience in this process to handle this part for you.
Submit the Application
Submit the application when you have the required documents and paid the application fee. You may wish to engage the services of a third party (architect, draughtsman, or construction manager) for this as well.
Follow Up
Check on your permit application once every two weeks. Keep your reference number nearby so that you can use it when checking on the status.
Collect the Permit
Pick up the permit and the approved drawings as soon as they are ready. Store the approved drawings in a safe, secure, and dry place. Make an electronic copy of the drawings for safekeeping.
Final Words
The process of buying a house in Jamaica becomes much easier when you know what to do each step of the way. We've covered some of the things you should do in the first stage of the process. Some key takeaways include:
Getting advice from professionals when dealing with both the NHT and the parish council.
Applying for a building permit before applying for an NHT construction loan.
Ensuring that you understand everything that is required from you at each stage of the process. Listen keenly, take notes, and follow through with the right actions.
Keep visiting this website to read more articles in this series.