Buying a primary residence is the traditional (and most popular) approach to investing in real estate in Jamaica.
This is how it usually works.
Buy a residential property on the open market using a mortgage and 5% to 10 % downpayment.
Read How Much Does It Cost To Buy A House In Jamaica?
You then have two options:

Live in the house for awhile and then sell it when you want to move
Keep the house as a rental after living in it for awhile
Real estate is often a long-term investment for the average investor. It increases your net worth, but brings in very little positive cash flow in the short-term because of the relatively high monthly mortgage payments. The upside is that the property will appreciate in value over time if it was bought in a good neighbourhood.
You could also buy a rental property outright. This is a property you aren't going to live in. Typically, the bank will require a higher downpayment of 20% of the purchase price for these properties.
So, this might not be the quickest way to start since you would have to save more money and you would likely be competing with cash buyers for these types of properties. I recommend that you start as soon as possible by buying a house to live in and then taking it from there.
Here are some tips that can help you find the right property for real estate investment in Jamaica. These tips cover real estate in Jamaica that you either want to buy and live in or keep for awhile and then rent.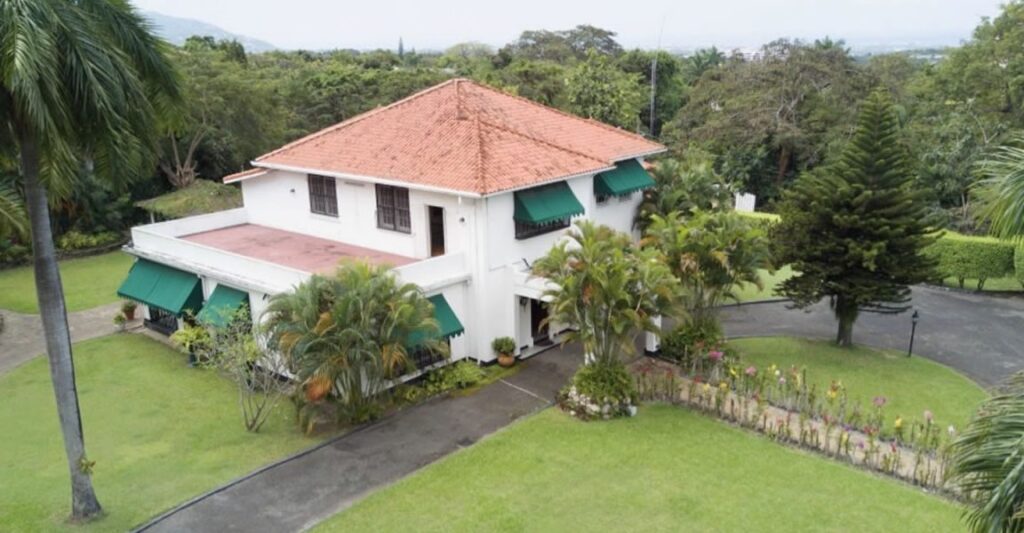 Do Your Research About Real Estate In Jamaica
There are three things that you would need to research:
The local real estate market
Legal regulations for operating rental properties
How to analyse properties for positive cash flow
The Local Real Estate Market
You can contact a real estate agent to find out about the best areas or neighbourhoods to live in. Some of the things to consider are the conditions of the houses and infrastructure in the neighbourhood.
Here are some questions that you can ask:
Are the roads and drains in good condition?
Are there good schools, health clinics, and other social services nearby?
How easy is it to get to and from the neighbourhood by foot, car, or bus?
How far is it from where you work or from your friends or family?
Are there major development projects planned for the area such as high rise apartment buildings, road widening, or commercial ventures?
What is the level of crime in the area?
Legal Regulations for Operating Rental Properties
Let's say you decide to live in your house for a while and then rent it. You must learn about the laws that govern your responsibilities as a landlord. Carefully looking through these laws can help you decide if becoming a landlord is right for you.
You can find more information at the Rent Assessment Board of Jamaica. But, don't forget to consult professionals in this area for advice. Any steps you take will be unique to your personal situation so speaking with a professional will help.
How to Analyse Properties for Positive Cash Flow
There are some critical expenses to consider such as property insurance, property taxes, maintenance and repairs, and the monthly mortgage payment. The largest expense will be your mortgage payment.
Your biggest risk will be either not properly selecting tenants or not getting tenants at all if you're planning to rent. But, you can earn a modest profit from your rental despite these constraints. For instance, you can earn at least US$100 per month from a mortgaged two-bedroom apartment long-term rental in Kingston 6 and Kingston 8 in St. Andrew.
Know The Key Players In Jamaica's Real Estate Industry
It's also important to network with professionals who can give you expert advice. Some of these professionals include:
Real estate agents
Certified tax professionals
Real estate attorneys
Real estate investment advisors and mentors
Become Familiar With Industry Terms
There are some industry terms that you should know if you want to invest in real estate in Jamaica. These terms help you determine whether a property will be a good investment and if it can make money as a rental even if it's currently your primary residence.
Net Operating Income (NOI)
Your NOI is the difference between the rental income and the costs of running and maintaining the property. These costs include:
Insurance premiums
Professional fees
Property taxes
Repairs
Utilities
The NOI figure answers one question – will tenants pay rent for your property that is more than you're paying in expenses?
The higher the NOI, the better. You want to have enough leftover to pay your monthly mortgage and cover instances where the property may be vacant. You also want to have enough money in reserve to handle property upkeep such as painting or upgrading kitchen and bathroom fixtures.
NOI = Rental Income – Costs
Cash-on-Cash Return
This is a measure of the annual cash earned (after debt repayment and before income taxes) as a percentage of the cash invested in the property. The higher the percentage, the better the return.
A high cash-on-cash return means that the property is a good income producing property. This metric is often favored over return on investment (ROI) since rental properties usually have long-term mortgages.
Cash-On-Cash Return = Annual Pre-tax Cash Flow/ Total Cash Invested
Return On Investment (ROI)
ROI takes into account the total returns (appreciation and pay down of the mortgage). This is more complicated so we won't go into any details on this here.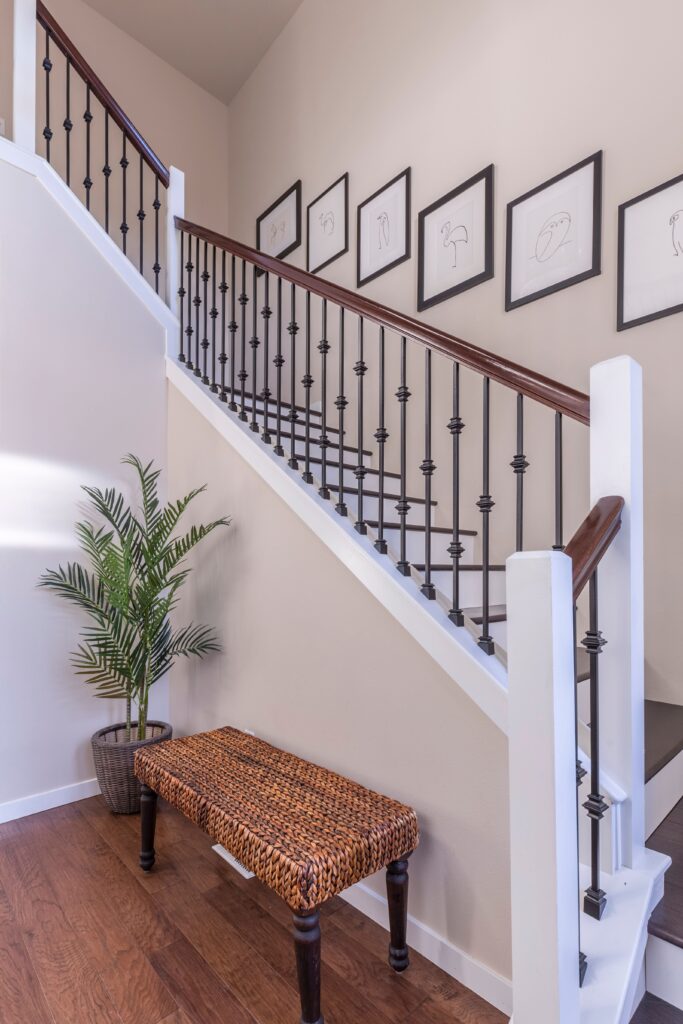 Purchase A Property Within Your Means
There's a high demand for houses in Jamaica, especially in the urban areas of Kingston and St. Andrew where most of the jobs can be found. But, the home prices in a lot of these areas can often be prohibitive to first-time homeowners. They tend to range from US$ 130,000 to US$330,000.
The average young professional who earns a median salary of around US$20,000 can't afford that. It would take several years for you to even save enough for a down payment and, by then, the price of that house could have increased significantly.
Here's how you can purchase real estate in Jamaica within your means.
Find The Right Mortgage
The National Housing Trust (NHT) and financial institutions offer affordable first-time homeowner mortgages. You can check out Compare Jamaica to get a general idea of mortgage repayments offered by financial institutions for properties at different values, maturity dates, and initial deposits.
The Compare Jamaica website gives you a general idea. It's always best to speak directly with a mortgage advisor at your financial institution of choice to find a mortgage that suits your needs.
You can also visit the NHT's website to get more information about their mortgage options. Learn more about securing an NHT mortgage by reading The Process Of Buying a House in Jamaica: Agencies To Consult.
Set A Monthly Budget
Set a budget for your monthly mortgage payments. This monthly payment shouldn't be more than 30% of your net monthly income.
Stay within your budget. If you can't afford your dream house in your dream neighbourhood then buy (or build) a modest house with two or three bedrooms in the next best community.
Rent out the rooms if you can. If you're building a house, consider a floor plan with a separate space such as a one-bedroom unit that you could also rent out.
Basically, you're looking for real estate in Jamaica that meets most of your needs in a desirable area that attracts both tenants and buyers. Tenants and buyers are looking for a house in good condition and in a safe neighbourhood, with good sized bedrooms (10 feet by 12 feet or larger), adequate storage, and functional kitchen and bathrooms.
A carport or garage would be an asset. The rent for that area should cover the mortgage payment and other property expenses such as property taxes and insurance.
You may not be able to afford your dream home from the get-go and that's okay. A friend of mine who works in St. Andrew bought a large one-bedroom single family house in St. Catherine for less than US$70,000. It was near to where his parents lived.
The house had all the basic features he needed to live in it: windows, doors, bathroom, electrical wiring and plumbing. But, the interior wasn't painted. There were also no kitchen cabinets; just the kitchen sink, and the concrete floor which was not tiled.
It needed work. But, he was able to customise his house within his budget. There's also enough room on the lot for him to add on to his house.
You may have to start with a fixer upper. My friend's story shows that it's possible to start there and continue expanding until you have what you want.
Know When You Can Step Up
You could also move and trade up when you can afford to do so. You could possibly move to a slightly larger house or a multifamily house with up to two to separate side-by-side units.
Avoid layouts where units are on top of another as there could be a lot of complaints from the tenants downstairs about the noise caused by the tenants above them.
You can continue to trade up in size and number of units and consider renting by the room, but this will require more time to manage the properties. If being a landlord is not for you, sell your previous residences and reinvest the proceeds into your next house by making a larger down payment with a shorter repayment period.
You may start out with a thirty-year mortgage, but as you approach your desired year to retire then the duration of your mortgage should not exceed this target date so that after you retire you do not have to deal with the added stress of this major expense and can live debt free with the exception of your day-day expenses and utility bills. The ultimate goal is to eliminate mortgage payments from your budget. The sooner you can do this, the quicker you can start pursuing your passions.
Final Words
The high demand for housing in Jamaica means that there is an opportunity for you to accumulate properties that could be a source of income when you retire. How you live your life is entirely up to you. But whatever you choose should be meaningful to you and provide some value to society, however small.
Also, share your experiences with others who are on a similar path. Doing this will help them understand the reasoning behind your decisions. It will also help them learn how to become savvy real estate investors like you.
This article is part two of a four part series. Read part one of this series by clicking here.